Discounts, meet and greets, games, giveaways, and other bookish whatnots.
Last Sunday, I went to the 38th Manila International Book Fair with some of my bookish friends. And, wow. It drained the energy out of me us. Although I have to say, this year's MIBF is bigger than ever! (One floor bigger, to be specific.) But before talking about my experience this year, here's what the book fair is all about:
What is MIBF?
Now on its 38th year, the MIBF continues to be the country's biggest and longest-running book fair. It showcases the largest and most varied collection of literature for leisure and academic reading. Everything you need from fiction bestsellers, to textbooks, to graphic novels, and even educational materials are all under one roof. Moreover, the MIBF is also the go-to venue for this year's most awaited book launches and signings, dialogues with readers, contests, and other literary events.
Running for almost four decades now, it has evolved from an event for the publishing industry and the academe to one of the most-awaited exhibitions for all sorts of readers. The MIBF has become a gathering of sorts for bookworms of all ages and walks of life to celebrate the joys of reading and the knowledge each book brings about. It has also been providing a venue for the exchange of ideas amongst players in the publishing and academic industry.
Know more about the book fair here.
Alrighty then, here's my #MIBF2017 experience.
Your usual sale and discounts.
You'd laugh at me for saying this, but I actually didn't buy anything during this year's MIBF. Because, to be honest, my main reason for going were my friends—and Jamilton. And I also promised myself that if I bought something during the fair, then I am on an automatic book buying ban. So, yep. A disciplined bibliophile right here. *puffs chest to make a statement*
But I did manage (emphasis on MANAGE) to get through the people and check out some of the book sales happening at the lower levels. I didn't want to go back down again for fear of breaking my vow. THE TEMPTATION WAS REAL THOUGH.
THE TEMPTATION WAS REAL, AND EVERYWHERE.
E V E R Y W H E R E.
Enough said.
Giveaways, giveaways.
Even if you were disciplined enough to not buy any book from the fair (like me, hehe) I don't think you'll be able to walk out of the convention center empty-handed. Books, pins, bookmarks, comics, art prints, SNACKS—you name it, the fair had it. And I'm not just talking about booths selling them, I'm talking about booklings giving them away for FREE. As long as you know who to look for, and where.
Yours truly didn't want to be left out of the fun, so I made a little giveaway/hunt as well. 😉 I gave away comic books to the first 5 people who'd say the words, "Long live the empire!". Spreading the Empire Crates love y'all!
FANDOMFEST at MIBF
FandomFest held loads of activities for all kinds of geeks last weekend! They also set up booths that allowed you to either take a photo with the cosplayer, or dress up in your favorite house robe. *waves at all my Potterhead friends*
SADLY, I wasn't able to go to the said booths because the lines were too long and the crowd was extremely overwhelming. The line went on and on and on and on and on… that it would probably take me hours before I'd be able to take a photo in their booths. And time wasn't really on my side that day. *heavily sighs*
Some booths featured local authors who held meet and greets/book signings. Speaking of which, Jenny Han and Siobhan Vivian were also present during the last day of MIBF.
Book/ARC trades
I participated in FandomFest's book blind date!
What is a book blind date?
It's quite simple. You wrap a book with newspaper, brown paper, any kind of wrapper. (As long as it is opaque.) And then you write the book's genre, and a few key details to help the reader in deciding whether s/he will choose your book or not.

So I wrapped and gave away two books for the event. I took one from the remaining pile (because it was the only description that intrigued me) "I am number four." it said. And, BY THE CAULDRON! IT'S HARRY POTTER!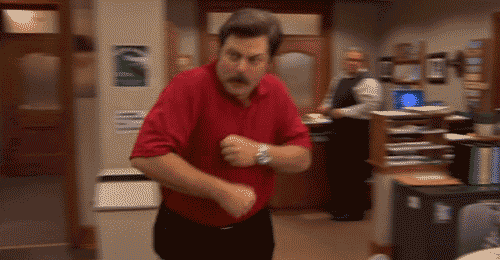 I also had a quick ARC trade with Eriele of Eriele the Mermaid. I gave her my copy of Like a River Glorious in exchange for her copy of Spare and Found Parts.
And last, but definitely not the least…
JAMILTON!!!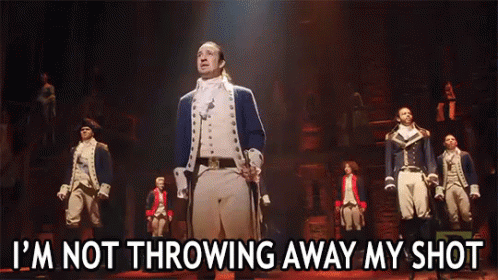 A girl did not throw away her shot. (Again.) But, unfortunately, this one was definitely quicker than the last, Though I still had fun singing along and joining in the games the hosts had prepared for us.
Shout-out to my 2 companions, Ate Jen of The Witch Queen's Realm, and Miel of Bookish and Awesome! And to those 4 lucky Hamilheads who got to take home their very own Hamiltomes—you guys are the luckiest! But hey, I still managed to snag some swags, thanks to their trivia games. Congrats to Miel for winning some swags too!
The crowd went wild for Alex! #JamiltonxMIBF pic.twitter.com/OM8p5TjiWJ

— Danica⚡THR (@hogsmeadereader) September 17, 2017
The guy who sang as Angelica for the song The Schuyler Sisters stole the show, and made every Hamilhead lose their chill. Everyone was screaming and cheering for him. Honestly, it was nice to end my very tiring MIBF experience with something as lively as Jamilton. Here's to hoping that I'd be able to attend the next one! 😅
Haul:
Spare and Found Parts ARC from Eriele.
Jamilton bookmark and—
Heroes of Olympus baller from Jamilton
A hardbound copy of Harry Potter and the Goblet of Fire from FandomFest's Book Blind date. (The Potterhead in me is doing a happy dance.)
Harry Potter art print from Kane. (I'm still sorry I didn't recognize you right away. Shame on me.)
WE ARE FREAKS pin from the Pinoy Book Freaks United admins. Shout-out to Jayson of Pandam Designs for making this!
SOME THOUGHTS:
Don't lose your friends because there's an 89% chance you won't see them again.
Shout-out to the generous bibliophiles who made tons of books/bookish swags up for grabs to the first number of people who'd approach them. Thank you for being amazing!
I don't think I'll ever visit the fair on a Sunday again because—
MIBF WENT HODOR on us during the 4th day.
But then again, most of the fun events will happen during the weekends. SO, I DON'T REALLY KNOW.
I am still grinning over the fact that I did not buy anything at the fair, and yet, I still managed to bring home a bunch of lovely items.
I know there's an 89% chance of you losing them when you look the other way around for even A SECOND, and that it's easier for some people to buy the stuff on their list when they're​ alone, but, I would still advice going/meeting up with friends during the event. MIBF is still a great opportunity to catch up with your friends. Especially the ones you have online.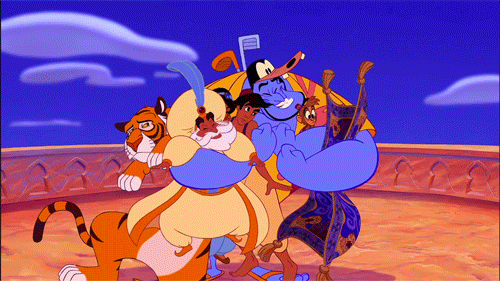 And that does it for my 38th Manila International Book Fair experience! (phew. that was a mouthful)
Check out the #MIBF2017 experience/book hauls of these other booklings:
JM at Book Freak Revelations
Miel at Bookish and Awesome
Kate at The Bookaholic Blurbs
Were you at the craziest (and most crowded) book fair this year? What books/items did you buy/get? TELL ME.
Until then,
Stay Golden.
Twitter | Bookstagram | Facebook | Goodreads