ABOUT THE BOOK:
Title: Warcross
Author: Marie Lu
Genre: Young Adult, Science Fiction
Language: English
Pages: 416
Publication Date: September 12, 2017
Publisher: G.P. Putnam's Sons Books for Young Readers
For the millions who log in every day, Warcross isn't just a game—it's a way of life. The obsession started ten years ago and its fan base now spans the globe, some eager to escape from reality and others hoping to make a profit. Struggling to make ends meet, teenage hacker Emika Chen works as a bounty hunter, tracking down players who bet on the game illegally. But the bounty hunting world is a competitive one, and survival has not been easy. Needing to make some quick cash, Emika takes a risk and hacks into the opening game of the international Warcross Championships—only to accidentally glitch herself into the action and become an overnight sensation.
Convinced she's going to be arrested, Emika is shocked when instead she gets a call from the game's creator, the elusive young billionaire Hideo Tanaka, with an irresistible offer. He needs a spy on the inside of this year's tournament in order to uncover a security problem . . . and he wants Emika for the job. With no time to lose, Emika's whisked off to Tokyo and thrust into a world of fame and fortune that she's only dreamed of. But soon her investigation uncovers a sinister plot, with major consequences for the entire Warcross empire.
Keep reading for a chance to win your very own copy of the book.
RATING:
I have so many things to say.
WHERE THE HECK DO I BEGIN?!?
I'm not even sure what my first emotion was after finishing this book. Was I sad? Frustrated? Exhilarated? Annoyed? Happy? Excited? I'm not sure anymore. But what I do know was that I wanted to scream at someone (or something) to release all of my kept emotions.
I STILL DO.
I WAS PRACTICALLY READY TO BURST OUT ALL  OF MY EMOTIONS TO THE FIRST PERSON WHO WOULD TALK TO ME.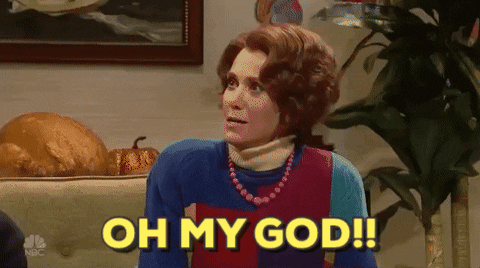 Quick confession though, this is my very first Marie Lu book. I know, I know. SHAME.
I  guess the only excuse I can give was that I was busy reading other books, and the hype was too much that I wanted it to die down a bit first before reading her well-beloved books. BAD MOVE. Before I knew it, I was way behind my TBR and Marie Lu's books were not my top priority anymore. Woops.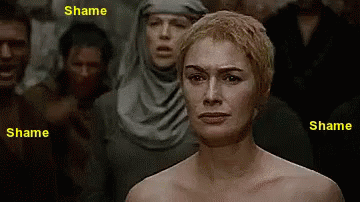 But we all know that no matter how long it has been, a fantastic book will still remain to be a fantastic book. So, no worries.  (This is me trying to convince myself that I do not regret anything, ok.)
End of quick confession.
The book starts with Emika Chen, a bounty hunter/skilled hacker. Her job is to track down Warcross players who bet on the game illegally.  But her line of work is quite unreliable sometimes, if not always. Things don't go the way she planned, and with her overwhelming list of debts, she soon realizes that she's heading towards a dead end.
Trying to de-stress herself, she joins her friend Kiera and hacks an account to be able to join the other 520 million viewers of the Warcross opening ceremony.
---
What is Warcross, you ask?
Warcross is a game that came with each pair of the NeuroLink, a pair of sleek glasses that is also the most amazing brain-computer interference ever built. The NeuroLink glasses has a tiny button that lets you switch back and forth between the virtual world and the real world.
Warcross is a pretty simple game. Two teams battled each other, one trying to take the other team's Artifact (a shiny gem) without losing their own. What makes it special are the worlds the battles are set in, each one is so realistic that, according to our protagonist, putting on your glasses was like dropping you right into that place.
---
She then sees a window of opportunity open up for her (financially) through one of the official Warcross players. And if she can hack through the player's account during the ongoing game and steal an item, she'd probably get a ton of cash. Willing to do anything to make ends meet, and fearing that she might end up as a homeless beggar, she takes the risk. Only to glitch herself into the actual game.
After that, everything is just one epic scene after another.
Even if this is my first Marie Lu novel, I've already heard a lot of great things about her and her books. So I really had high expectations for Warcross. And I was not disappointed. Not one bit.
ITS PACING AND WORLD-BUILDING WAS MAGNIFICENT.
I haven't been to Tokyo, and I haven't seen that much films that were set in Tokyo. (I should probably watch more films that are set in it.) Yet Marie Lu managed to paint it all perfectly in my head that even I was stunned at how easy it was to imagine everything. From Emika's sad apartment in New York, to the real and virtual world of Tokyo, all of it were perfectly detailed. Watch out for the Warcross arenas!
WHO KNEW RAINBOWS AND HACKING WOULD LOOK GOOD TOGETHER?
From her signature rainbow hair and tattoos, to her outstanding hacking skills, Emika Chen is definitely a character you won't forget easily. She's one of those protagonists that doesn't need character development because she was real and sure about who she is from beginning to end. (I hope she doesn't lose herself in the next books though.) Hideo Tanaka, on the other hand, is almost the exact opposite of her. Unlike Emika, he is a complicated and mysterious character. I'm still not 100% sure of him even after I finish reading the book. But he is definitely a character you should look forward to. It's hard to explain without spoiling anyone, so I'll just keep my mouth shut. With the other characters, I love how they all have their own badass moments, as well as flaws. Shoutout to those who have read the Legend trilogy. There is an easter egg waiting for you. (Pun intended for those who have finshed Warcross. hehe) Marie Lu managed to make each one of them stand out without sacrificing much of the story's course and pacing.
I told Raf, our lovely blog tour host, that I wouldn't be able to read this book within 3 days with all the stuff I have to do, he said that he finished it in one day and that he knows 3 days would be enough. I was honestly worried that he's wrong and that I will have to pass it along without finishing it to avoid much delays. But then I started reading and—PLANS BE DAMNED. I had to finish it or the curiosity would eat me alive. Reality flew out the window. I was weak and unprepared for what Marie Lu had in store for her readers. It was all I expected from her, and more.
Oh, and you don't need to be a gamer to love Warcross. Marie Lu's writing is so detailed and fantastic that non-gamers might actually consider trying out the virtual world to see if they'd feel the same exhilaration they felt while reading the book.
Hold on to your damn seat. Because Warcross does not care what you plan on doing for the rest of your day. Once you start reading it, you won't be able to stop until you've reached the very end of its story.
One bloody damn surprise after the other, I tell you.
One of the many NeuroLink pros I loved was the existence of Memory Worlds.
Especially the SHARED FAVORITES—imagine being in someone else's shoes while they're experiencing something amazing. Like being them at the moment, but not really.
My favorite character would have to be Hamilton. No, her name has nothing to do with it. (Well, maybe just a smidge.) I love her and her amazing set of skills.
I now want my very own rainbow hair. And I'm sure most of you would want it to, after reading Warcross.
With its in-depth narration of how technology and our brains perfectly work well together, I did ask myself the same question Rafael asked himself: Can the storyline of Warcross happen in the immediate future?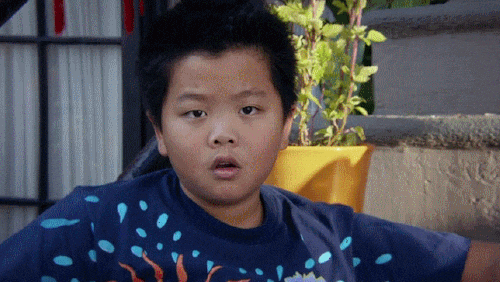 IF SO, THEN I WANT A PAIR OF NEUROLINK GLASSES. ASAP.
I received an Advance Reader's Copy (ARC) of this book as one of the participants in the blog tour hosted by Rafael of The Royal Polar Bear Reads. (Thank you!) This, however, does not affect my thoughts/opinions about the book.
---
Quotes:
"They believe that objects have souls. The more love you put into one, the more beautiful it becomes."
"Some people still say that Warcross is just a stupid game. Others say it's a revolution. But for me and millions of others, it's the only foolproof  way to forget our troubles."
"It is hard to describe loss to someone who has never experienced it, impossible to explain all the ways it changes you. But for those who have, not a single word is needed."
"It's too easy to lose yourself into an illusion."
---
Go ahead check out some of the other blog tour participants:
[GIVEAWAY] Get a chance to win a copy of Warcross by Marie Lu by clicking the link below!
Click me to enter the giveaway. 🙂
Keep reading,
Danica
Twitter | Bookstagram | Facebook | Goodreads