Caution: Hamilpuns and "Hamil-words" ahead.
I'm here to tell you all what happened 2 weeks ago at my favorite bookstore. And it's none other than…
. . .
JAMILTON! 😍
~BRAAAH-BRAAAH~

What: Open Jamilton: A Manila Sing-Along
When: April 29, 2017 at 9pm
Where: Top Shelf at Fully Booked 5/F Bonifacio Global City, Taguig, Philippines​
Jamilton is A FREE EVENT where the hosts choose a time and place for the night where they play Hamilton the Musical songs for all the guests to sing along to, there are also lyrics onscreen so we can all sing as one HAMILFAM. Guests can wear costumes while others can show off and/or give away their fan arts.
HERE ARE 7 THINGS YOU NEED TO KNOW ABOUT JAMILTON:
1. Minors are allowed (make sure you have your parents' permission!) but we're running registration on the day itself. PLEASE BRING AN ID THAT HAS YOUR BIRTHDAY IN IT. (Also, event usually ends around 11 so arrange for rides, sundo, curfew, etc!)
2. SING-ALONG DIBS SYSTEM: Everyone is encouraged to sing along, but we need song leaders to take the mic and lead the parts.:D Dibs sheet will be up soon!
3. Entrance is free but bring coin because our venue partner has Hamilton and Hamilton-related books on display! Say yes to this!
4. Details of the Angelica-Off will be posted on the events page soon.
5. We also have Fan Art! If you're an artist and you want to sell Fan Art, please talk to Shani Tan or message us on this page.
6. If you have any questions, feel free to message the CatScratch Club FB page.
7. HAVE AN AMAZING TIME!
(copied from their Facebook Event Page)
---
5:00 pm
I am not throwin' away my shot!
So before the event itself, the members of Hamilton Philippines decided to perform a quick flash mob at the Bonifacio Global City's amphitheater, and I had to see it. No matter how quick it was.
Indeed, it was quick. But it was nice to see a lot of people participating, even the Hamilfans that were singing with me in the background because they were either too shy to join the others in the performance, or they had to film it. I am the latter. Hehe
credits to @patchsalarzon for the Instagram post.
 6:00pm
I headed (I practically sprinted) over to Fully Booked right after the performance was over because:
1. It was starting to rain and
2. It was a Saturday and Fully Booked is usually…well…fully booked during the weekends😅 you'll have to ~quietly~ run for the vacant couches inside the bookstore, do not linger in the shelves for too long if your main mission is to plop down a couch and read because, I kid you not, a second can cause you. Trust me.
While waiting for my friends, I started reading Stranger in The House by Shari Lapena (I got an e-ARC thanks to Penguin!) but then I saw a hardbound copy of Queen of Shadows on the shelf beside my couch (it was the only copy there fyi) and started reading that instead because, I couldn't resist! I've been staying away from QoS after Heir of Fire because I wanted to binge-read Queen of Shadows and Empire of Storms when I'm ready. Wyrd help me.
8:30 pm
Me and my friends lined up for registration. It went longer than expected because of the lengthy line. I did not expect to see lots of people tonight, shame on me.
8:40 pm
And we are registered! We took our spots inside the room and started singing right away, the music was already playing, the crowd inside AND outside the room (the people that were still lined up outside) were already singing. As if there was this energy that flowed from one guest to another the moment they played the songs, and everybody just started singing and clapping. It was pretty cool.
9:30 pm
The program has officially started.
and then, as if our energy wasn't enough for the hosts, they gave away energy drinks! It might have been my first time… it tasted like liquid gummy bears.
And then we started the sing-along and I kind of lost track of time after that.
We took a break from the singing as the hosts took the stage and announced some of the raffle winners for the night. They declared a 10-minute break for all to get some food in our system, and also so we can check out some of the Hamilton merchandise displayed on the other side of the room.
Check out their Facebook page for more. (the Hamilbars were made by Ellia btw)
The event also offered a lot of cool Hamilton merchandise. Here are some of them:
credits to @saberkite & @fandomfeelsph for the Instagram posts.
My other friend was part of the dibs sheet that they announced before the event itself. This is to let the fans volunteer to pick a role for every song that will be performed, they will be then called up the stage to take the mic and lead everyone in the sing-along. If a person who signed up for the dibs sheet is not in the event itself, the hosts will ask a volunteer from the crowd. My friend picked Mr. James Reynolds in Say No To This.
Caution: I was very close to the speakers here so the audio of this video may be overwhelming for some, I suggest lowering the volume.
11:00 pm
I will never be satisfied.
The original schedule for the program was 9-11pm. But since the program started later than expected, it had to be extended a little bit more. This was inevitable, and our Hamilhearts rejoiced.
I was so lost in the song during the sing-along that I did not mind being filmed while singing along to Guns and Ships and shouting "Lafayette!". No regrets.
After a couple more songs, unfortunately, it was time to end the program…but not before giving away more Hamilton memorabilia. Stickers, artworks, pouches, shirts, food, BOOKS, even King George's scepter! They gave away a lot of stuff.
BOOK PRIZES included these bad boys: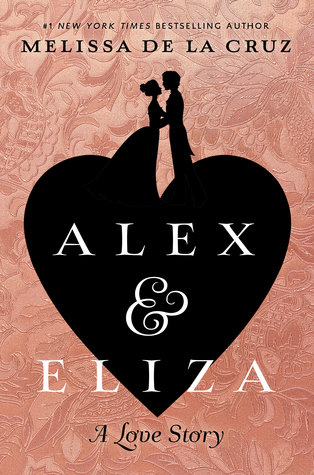 Teach me how to say goodbye.
The event ended around 12:00am.
It ended with us raising our "glasses" a.k.a. any type of bottle/can/cup we can find.
credits to @catchscratchevnts for the Instagram post.
Special thanks to CatScratch Club and Fully Booked for making Open Jamilton 3 happen.
It was such a lovely event. As quick as it was, we had tons of fun. And it wouldn't be possible without the hard work of the people behind it. From all our rebellious hearts, we thank you.
Here's to hoping for another one in the future!
Your obedient servant,
D.Car