Well, March definitely went by faster than I thought. Thanks to binge-watching shows, movie marathons, and reading comics more often than usual. But that's okay because I reached my personal goal for my bookstagram and book blog! Not my TBR list though… *flies away*
According to my Goodreads challenge, I'm ahead by 5 books, but that's only because I "accidentally" added the Archie volumes I've been reading nonstop. My friend said it's acceptable though, since one volume has 6 issues. I've been reading the new and improved Archie comics to stop myself from falling into the deep and dark pit that is a reading slump. And right after I finished 2 volumes, I was back on track with my other books! CAN I GET A SELF FIVE?
---

Currently Reading:
Took me a while, but I finally finished Throne of Glass and I'm diving in to book two. So far, it's been a slow read for me… hopefully that changes soon. I'm trying hard not to ship #Chaolaena because I've been spoiled of what's to come in the future installments but GDI THEY'RE ADORABLE.
---

read/re-read:
Veronica is a tad bit annoying here.
America's Favorite Teenager, Archie Andrews, is reborn in the pages of this must-have graphic novel collecting the first six issues of the comic book series that everyone is talking about. Meet Riverdale High teen Archie, his oddball, food-loving best friend Jughead, girl-next-door Betty and well-to-do snob Veronica Lodge as they embark on a modern reimagining of the beloved Archie world. It's all here: the love triangle, friendship, humor, charm and lots of fun – but with a decidedly modern twist.
* * *
The cover was really misleading though…
The elusive, rich Veronica Lodge has taken Riverdale by storm — and it's caused everyone to take sides, with Archie Andrews stuck in the middle of it all. Relive all the drama, all the romance and all the beautiful art and storytelling once more in this graphic novel that collects ARCHIE #7-12. Welcome to the New Riverdale.
* * *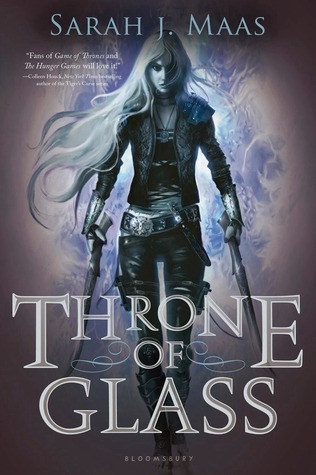 The world building was great, and so was the writing style. It was easy to read.
In a land without magic, where the king rules with an iron hand, an assassin is summoned to the castle. She comes not to kill the king, but to win her freedom. If she defeats twenty-three killers, thieves, and warriors in a competition, she is released from prison to serve as the king's champion. Her name is Celaena Sardothien.
The Crown Prince will provoke her. The Captain of the Guard will protect her. But something evil dwells in the castle of glass–and it's there to kill. When her competitors start dying one by one, Celaena's fight for freedom becomes a fight for survival, and a desperate quest to root out the evil before it destroys her world.
* * *
Even after 2 years, this book still managed to break and melt my heart.
Again.
Auburn Reed is determined to rebuild her shattered life and she has no room for mistakes. But when she walks into a Dallas art studio in search of a job, she doesn't expect to become deeply attracted to the studio's enigmatic artist, Owen Gentry.
For once, Auburn takes a chance and puts her heart in control, only to discover that Owen is hiding a huge secret. The magnitude of his past threatens to destroy everything Auburn loves most, and the only way to get her life back on track is to cut Owen out of it—but can she do it?
---
Posts:
My goal of 10 posts per month did not work out. Bummer. But, my momma did not raise a quitter so I'll try to squeeze in a draft every now and then; finish more drafts; organize my time for work, reading, bookstagram, and blogging.
Top 5 Best Book Covers: click here
Stacking the Shelves #1: click me
King's Cage Book Review: click me too
Allegedly Book Review: no, wait click me first
Stacking the Shelves #2 (Book Outlet Haul): don't forget to click me too
What Are You Reading Wednesdays: do you feel like clicking me too?
---
Films/Television:
I actually had the pleasure of watching a special screening of Beauty and the Beast & Life. And being chosen as one of the winners who were invited to watch the advance screening of Carrie Pilby. *takes a bow for no reason*
Sing (2016)
Have you ever imagined if America's Got Talent consisted of animals instead of humans? Well, I guess you'll have to watch Sing to find out. This was such a feel-good film and I encourage every human being to watch it! I especially loved their version of Golden Slumbers/Carry That Weight.
› 4 out of 5 popcorn kernels
Doctor Strange (2016)
Benedict Cumberbatch's sass was the main attraction of this film believe me.
› 4 out of 5 popcorn kernels
Allied (2016)
Yes, it was an entertaining film but it sort of lacked chemistry, the plot was interesting though.. I guess it was kind of like "spies falling in love + it's us against the world". And that kind of reminded me of a certain film that Brad Pitt also starred in…
› 3 out of 5 popcorn kernels
Beauty and the Beast (1991) | re-watch
It was the opposite for me, I got inspired to re-watch the original after the 2017 film.
› 5 out of 5 popcorn kernels. Duh.
Keeping Up with the Joneses (2016)
I didn't actually plan this one. I just sat with my mom and ended up watching the whole film. It was entertaining, nothing new, but entertaining.
› 3 out of 5 popcorn kernels
Beauty and the Beast (2017)
Goosebumps and nostalgia and Emma Watson and the animation and their version of Be Our Guest 😍 *screams at kitchenware to sing and clean themselves up*
› 5 out of 5 popcorn kernels
Grown Ups 2 (2013) | re-watch
You know a comedy film is good when you play it for your mom who's in a bad mood and you hear her laughing halfway through the film, and you just kind of want to pat your own back for doing a good job.
› 4 out of 5 popcorn kernels
Life (2017)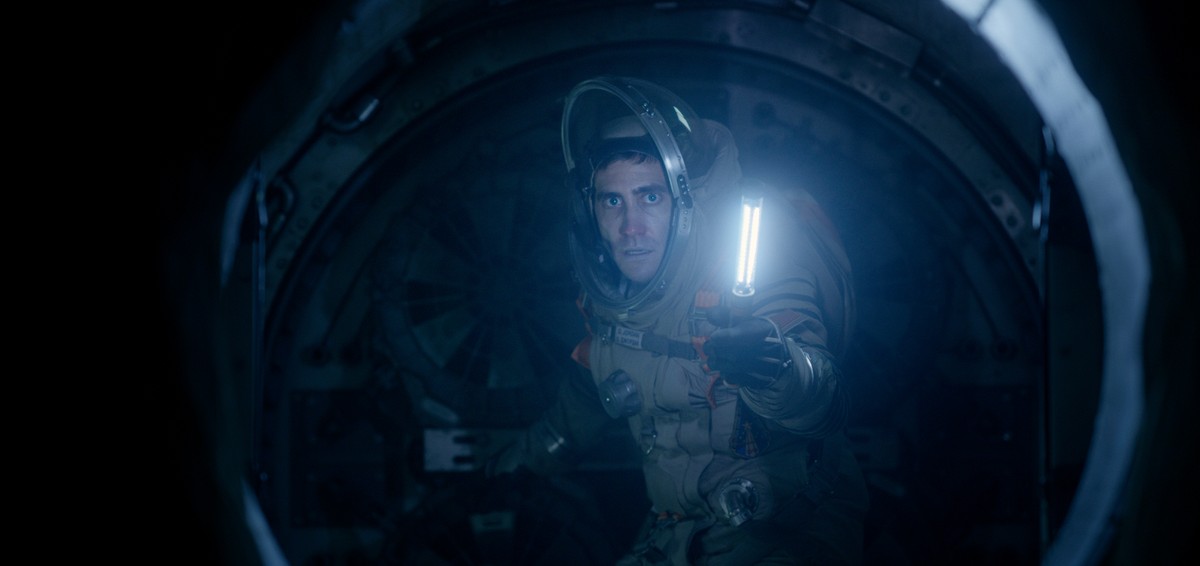 Man, Life sure is depressing. (pun intended)
› 4 out of 5 popcorn kernels because that ending kind of gave me the chills
Carrie Pilby (2017)
I like Carrie and how awkward she is 90% if the time. I haven't really read the novel where this film was based on but I'm 150% sure it's contemporary (no, I haven't searched it on Goodreads yet I swear). But the fact that 30% of this film was about the inability of this douceface to give her back the first edition copy of Franny and Zooey that she lent him and how she dealt with it made me like it even more. And her book tree!
› 4 out of 5 popcorn kernels
* * *
Brooklyn Nine-Nine (Season 4)
I'm telling you guys, B99 is such an underrated show. With its genius and awesome MC, their hilarious oneliners, and the fact that they are detectives! Oh, and Gina. I might dedicate a post for how underrated this show is… one of these days. I still have a lot of drafts to finish lol
Once Upon a Time (Season 6B)
YES! THIS SEASON JUST GETS BETTER AND BETTER. The back stories are better and more essential to the present. I never thought Rumplestiltskin can get any more interesting, but he just did. Stop being so angsty Giddeon and listen to your dad!
Riverdale (Season 1)
I just became a Bughead zombie (WHYYY) and I am now theorizing every possible twist this show might throw on me. This show is addicting and the fact that I love myteries and the Archie universe just makes it worse for me.
Also, can someone buy/make me a Jughead crown beanie for my birthday? I will love you forever if you do.
BONUS:
My bookstagram just reached 1.6k and THR just reached 100+ followers here on WordPress. Woot woot!
And that's it for my wrap-up!