Caution: roasting ahead.
Okay, before you guys say anything… YES, most books here are "love centric" or mostly focused on love/romance. And I also happen to like most of them, but these are books I thought had too much romantic drama that did not quite help the story.
Slight spoilers for Stealing Snow, Red Queen and The Jewel.
10
Matched series by Ally Condie
When I started this back in 2013, I expected a really cool dystopian novel. I got an entire plot that seemed to be based on a love triangle and pills that can mess you up.
9
Beautiful Darkness by Kami Garcia and Margaret Stohl
Honestly, I loved this series. I think this is my first urban fantasy read, it's also 60% romance. But I still think that the second installment focused too much on how Ethan is concerned over Lena's mysterious relationship with John and how he starts to fall for Liv. Which was not the main problem in the story, not to mention that thinking about who's trying to date who did not solve anything for them. At all.
8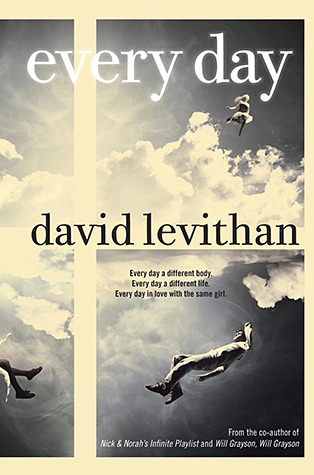 Every Day by David Levithan
As much as I wanted to have a connection with this book, I didn't. Mainly because it's really an "instalove" novel. I like what the story is trying to tell the readers (that we should be thankful and appreciative of things we do have right now) but you cannot finish this book without reading the love story that is A and Rhiannon. I guess it was meant to be poetic but A was just giving too much love in such a short time and I found it too cheesy and annoying. Plus I don't like Rhiannon that much.
7
The Hunger Games series by Suzanne Collins
Ah, yes. One of the iconic love triangles in the book community.
I get that the two guys are both great and that they both differ in a lot of ways too. But there is war Katniss, can you maybe not kiss Gale and leave him with the idea of you loving him and then kiss Peeta in the arena a few weeks later? So the two of them won't be confused?
6
Three Dark Crowns by Kendare Blake
Because three sisters trying to kill each other off isn't enough of a story.
The love triangle here really bothered me more than I expected it to. It just caused tons of problems in the story that is just… PROBLEMS. Not ~excitement~ for the storyline like other love triangles wherein you try to root for one guy, this however, is just an irritating love affair. A problem that could've been avoided if only the other two had no chemistry to begin with.
5
Stealing Snow by Danielle Paige
When you're a princess and the world you were born in is in grave danger but you have to find the love of your life who tried to run away from you and is now trying to kill you.
I've already said this in my book review but I'm saying it again… NO, I AM NOT HERE FOR THE LOVE SQUARE. Yes, four. As in there are 3 guys who are in love with her in this novel. I'm here to see how her powers would upgrade and if she could surpass her father's abilities, not as to who will be the next lucky boy she'll kiss days after she kissed the other lucky boy.
4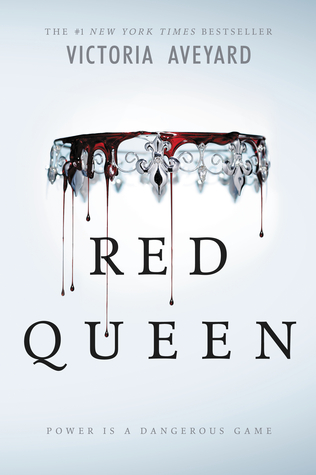 Red Queen by Victoria Aveyard
I mean, she wouldn't be completely miserable right now if she didn't dance with her fiance's brother who happens to be engaged to another girl as well. To be fair, Maven really did love her and she also gave him hope that he still deserved to be with the people he loved. But then shit happened.
3
The Jewel by Amy Ewing
She entered a room, she saw him, she fell in love.
Okay, so love at first sight. That, I can (kind of) tolerate. But ruining your entire damn mission to save the people who were in a life and death situation just so you can make out with a guy is not cool. NOT. COOL.
2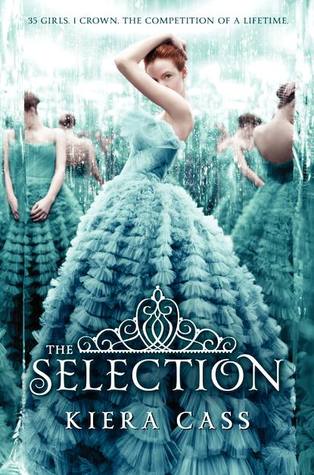 The Selection by Kiera Cass
I just think that if America didn't try to keep both Aspen and Maxon waiting, and just let the other one go, everything could've been summed up in one book. Including the rebellion.
1
Shiver by Maggie Stiefvater
The pacing of this book is excruciatingly slow and as much as I wanted to continue it because a lot of people said that the ending was amazing, I couldn't. The way their love story was delivered was forced and sappy that it ended up being an emo teen love story that I just DNF-ed. Plus, in their very "problematic" world, we get two boring and cheesy main characters. Sam, the teen wolf who needs to grow a pair. And the supposedly spunky and independent Grace who seemed to do nothing but obsess over wolves since chapter one. It just wasn't for me.
But then again, this is my personal opinion. 🙂
---
And that's it for this week's Top Ten Tuesday!
Top Ten Tuesday is an original feature/weekly meme created by The Broke and the Bookish. They post new Top Ten lists each week that any blogger can answer. Everyone is welcome to join. Visit The Broke and the Bookish | Top Ten Tuesday for more details.
What book/books do you think had too much girl/boy problems in them? Comment them below! I'd love to hear your thoughts.