No I'm just kidding. I already read 3 books and 3 novellas this month, so far so good!
I SHALL NOT FAIL MY GOODREADS READING CHALLENGE THIS YEAR.
I read…
Stealing Snow by Danielle Paige
rating:  3.5/5
Before the Snow (Stealing Snow novella)
rating: 3/5
Queen Rising (Stealing Snow novella)
rating: 3/5
Dangerous Girls by Abigail Haas
rating: 5/5 (!!!)
Yellow Brick War by Danielle Paige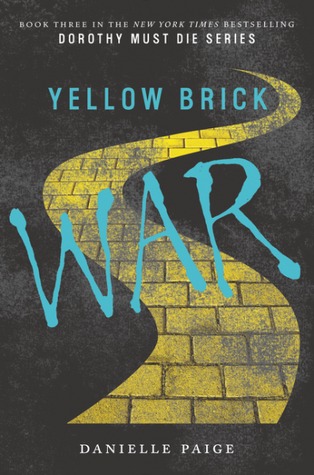 rating: 3.5/5
Heart of Tin (Dorothy Must Die novella)
rating: 1/5
I did…
Book Reviews:
Cover Reveals:
I went to…
No book signings this month. Sigh. It's for the best, I guess. Since the holidays just ended and most people just want to relax and take it slow after the holiday rush. Plus there's also work.
I did go to Cranium with 2 of my friends! It's this cool cafe with lots of board and card games  for you to choose from. Their food's great too! Most of them are snacks, which is perfect when you're playing.
Cranium is located at  D' University Place Bldg, Leon Guinto St., Taft, Manila (in between Dagonoy St. and Estrada St.), Philippines. Click here for more info.
Films/Television:
Fantastic Beasts and Where to Find them (2016) / re-watch
Ok as much as this movie is amazing, my rating is totally biased for this one because I love the Wizarding World of Harry Potter.
› 4.5 out of 5 popcorn kernels
Storks (2016)
This is such a feel-good film filled with adorable babies, catchy songs, ANDY SAMBERG, and a very heartwarming ending.
› 4 out of 5 popcorn kernels
Captain America: Civil War (2016) / re-watch:
The film was cool and the fact that a lot of Marvel characters were in it made it even better. But then I asked my Mom what she thought of it and she said that it was a good film but it's not really for children because the plot was dark. Which is actually true, seeing your favorite heroes try to kill each other isn't really a great thing to witness… even on the big screen. I don't recommend this film to kids at all.
› 4.5 out of 5 popcorn kernels
Ant Man (2016)
I did not expect to be affected by an ant dying.
To be fair, it only affected me for a minute. But still. I completely underestimated this film.
› 4.5 out of 5 popcorn kernels
Don't Breathe (2016)
This film was  downright suspenseful and thrilling. But the way some scenes were played out still made me ask a lot of questions.
› 3.5 out of 5 popcorn kernels
The Accountant (2016)
Ben Affleck did a great job. The ending was bittersweet. And I should probably learn martial arts when I get the chance because it will REALLY come in handy one day.
› 4 out of 5 popcorn kernels
Bonus:
I won six ARCs, SIX, from Henry Holt Books and a copy of Carve the Mark from Fullybooked! Way to start a year, eh?
And that's it for my January wrap-up!