Title: What We Saw
Author: Aaron Hartzler
Publication Date: September 22nd 2015 by Harper Teen
Edition: Hardbound
Language: English
Pages: 336 pages
Genre: Mystery, Young Adult, Contemporary
Series: Standalone
Kate Weston can piece together most of the bash at John Doone's house: shots with Stacey Stallard, Ben Cody taking her keys and getting her home early—the feeling that maybe he's becoming more than just the guy she's known since they were kids.
But when a picture of Stacey passed out over Deacon Mills's shoulder appears online the next morning, Kate suspects she doesn't have
all the details. When Stacey levels charges against four of Kate's classmates, the whole town erupts into controversy. Facts that can't be ignored begin to surface, and every answer Kate finds leads back to the same question: Where was Ben when a terrible crime was committed?
This story—inspired by real events—from debut novelist Aaron Hartzler takes an unflinching look at silence as a form of complicity. It's a book about the high stakes of speaking up, and the razor thin line between guilt and innocence that so often gets blurred, one hundred and forty characters at a time.
RATING: 
Slight spoilers.
Trigger Warning: Rape
I really loved this book but I hate how it made me incredibly emotional during and after reading it, which was not cool because I finished reading it around 6am so I basically finished this book and started the day.
Which was not a good idea. Mainly because I felt emotionally exhausted and sleep-deprived the whole day.
But hey, that's just me.
Not-so-fun fact: This is the last book I read for 2016.
This, I think, is my most favorite read this 2016.
And it may be one of my most favorite books for a long time. Because…wow…this book…really.
---
What We Saw tells the story of how a rape case changes the lives of the people in a little town.
What it takes to do what is right, even when you know what the consequences will be. It's a gripping novel about finding your voice.
It's the story of what happens when you stand up to what is right, the people it will affect, and what it will cost you.
The story is told from Kate Wenston's point of view, a soccer player and a geek who happened to be at "The Party" but she had to be taken home early due to how wasted she was.
---
Kate Wenston is considered a bystander in this story, for me at least, which I think is great and is also another thing that makes this book very interesting.
Because we get to read it from the point of view of someone who wasn't the victim or the suspect.
I love Katie's personality, I mean, there was nothing wrong with what she stood for. She was real and was incredibly brave and honest in the end.
Plus she knows the true meaning of feminism.
Let's talk about Ben Cody for a moment.
"You sure know how to pick em' Kate Wenston, hashtag: Total Package."
Ben Cody is your boy-next-door who is a great basketball player. He's just as geeky as Kate, plus he's also a nice guy. But slowly, as you read, you realize that he's not that perfect. I mean, we all know that nobody's perfect. Even in the fictional world. But you see the cracks in his "dreamy guy persona". You also see that in the end, he and both have different views. And that's what stood out for Katie, and why she had to do what she did. But, to be fair, I do understand Ben's reasons. I understand, but that doesn't mean his reasons are right. Reading back to some of the parts he said, I genuinely understood his situation, what would cost him if he went with what Kate wanted. I felt really, really sad for him in the end though. But still quite frustrated.
I don't really like how this book made me feel. That's probably the only con I could say about this. How it rips your heart, but not in a brokenhearted way, it just rips it and shows you the truth even if you're already aware of it, even if you were aware of what's happening, to be able to really read this book, the way Aaron Hartzler wrote it, it just turns you into this huge ball of negative emotions.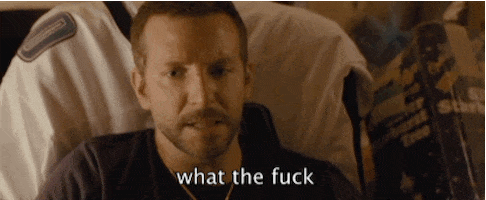 I LOVED THE SCENES WITH WILL AND KATE. How Kate would shut down any attempt of Will to act like a douchebag. And Will's character development in the end was everything. Having a brother, their scenes really made a mark.
Another interesting part of this novel was the part where they watched their a school play of Grease! The way it was performed was so amazing, how catchy the music was, that by the end of it, she realizes, it was so good that she forgot the plot of the story. The REAL plot of the story.
"You forget that Danny basically blows Sandy off in the beginning.
You forget that later he tries to get her to have sex.
You forget that in the end of the show Sandy gives in."
The fact that this guy, Aaron Hartzler, is really about feminism makes me so happy you guys have no idea.
This was such a powerful story, about the struggle of what it is to be a victim, about what people say, not just what the victim thinks, because we do read it on the view of the bystander. We don't get to read the victim's thoughts, we get to see what everybody else in their little town sees. Just like Kate. You see how people react and how different they react to this issue, and how heartbreaking it is to see it.
And I wish more people would read this.
This is not a graphic novel. I thought it was, so I braced myself. It just gives you the idea of what really happened that night and the rest is up to you. So I definitely recommend it to everyone because everyone should be aware of this issue. Because for me, this is as real as rape culture can get in the fictional world.
Everyone should read this and everyone should know this stuff, not just from the news, but from a book that is based from real events. This story will definitely stick with you.
EXCERPT:
They took out all the cigarette smoking and curse words for our high school production, but most everything else is the same—especially the way this music still excites me. It makes me want to get up and dance with my arms in the air. Which is why I say the music is a problem: It's so good that you forget the plot. You forget that "Summer Lovin'" is the story of how hot and heavy Sandy and Danny got before school started. You forget that after exaggerating to the T-Birds how far they went "under the dock," Danny basically blows Sandy off. You forget that later, he tries to get her to have sex in his car when she doesn't want to. You forget that at the end of the show, Sandy gives in. Sure, Danny makes that half-assed attempt to join the track team, but you can tell he doesn't really mean it. Nobody at Rydell High expects him to change. For that matter, no one in the audience expects him to either. It's a funny part that we all laugh at. How ridiculous! Boys don't change for girls. We all expect Sandy to do the changing. And after she flees the drive-in movie when Danny pressures her to go farther than she wants to? Twenty minutes later, she shows up at the Burger Palace in skintight pants and a low-cut shirt. Her hair is huge, and she's wearing tons of makeup. She becomes exactly the person Danny Zuko wants her to be. She makes herself into the version of the girls that he's decided are attractive. She doesn't ask him why he has the power to decide what she should look like. She doesn't say, "Okay. Yes, I'll go have sex with you now." She doesn't have to. A lot of this musical went way over my head when I was a kid. But then? Just as you're about to feel annoyed about it, the music kicks in.
It's this big feel-good number. Now that Sandy has completely changed, Danny sings to her: You're the one that I want. Then everybody else joins them onstage and sings "We Go Together." By the end of that number, we're all on our feet, clapping and stomping and singing along with this rambunctious, infectious, life-affirming music. And it's so bright and so shiny and so happy and so perfect that by the time Wyatt takes his final bow? You lose track of the lie. By curtain call, this music has made you completely forget the whole point of the plot—the takeaway of this entire story—which is that Sandy decides that what Danny wants is more important than what she wants.