No regrets. Will probably read more of their upcoming books 😉
Top Ten Tuesday is a weekly feature/meme created by The Broke and the Bookish where each week we're given a new topic to create a top ten list.
I almost didn't do this week's TTT because I was a bit busy, but, we cannot NOT give out some ~author love~ before the year ends, right? So here are 10 lovely authors which made a debut in my READ list on Goodreads. 
1. Julie Buxbaum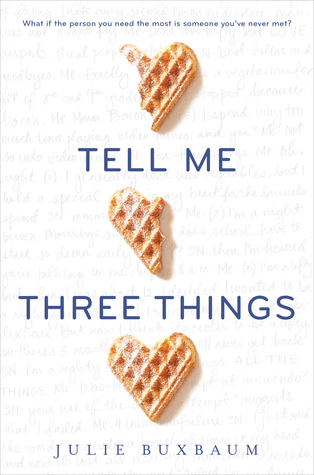 This was one of the best prizes I got this year! Julie Buxbaum made me want to read YA contemporaries again after a long time. Her writing was simple and fast, yet it was so entertaining and I couldn't put the book down after starting it. Literally. I was supposed to meet some friends the day I started this book and I just wanted to read it that I ended up reading it while I was in the van (which I rarely do because I always end up getting a headache afterwards) and walking towards my destination. NO REGRETS.
"Just because you're strong doesn't mean you shouldn't ask for help sometimes. Remember that."
2. Morgan Matson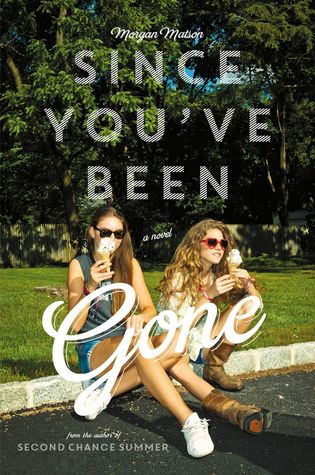 Yes, yes, I know…this was my first Morgan Matson novel and it took me years before starting it. Morgan clearly deserves the title "Queen of Summer Contemporaries"
Thought you might like this @lucyruth !!! 😻😻 https://t.co/6PwnEbfohn—
morgan matson (@morgan_m) September 17, 2016
Her latest novel, The Unexpected Everything, is on my TBR list for January 2017. Fingers crossed that I actually follow my TBR list next year. LOL
"Nothing worth doing is easy, especially not in the beginning."
3. Cylin Busby
GAH! I want more mysteries from Cylin Busby! I guiltily admit that I underestimated this book the first time I saw it and now I regret thinking so and kicking myself for judging it in the first place.
The more you tell yourself a lie, the more you believe it, until finally, it becomes your truth.
4. Katherine Ewell
This was such an interesting read, and actually Katherine Ewell's debut novel. Although I must admit, the characters drove me insane. But the story was interesting enough to keep me from throwing the book out my window. Which I wouldn't do anyway because: DUH.
"I kill on order. I am everyone's assassin. I belong to no one but the grim reaper herself."
5. Jacqueline Smith
Another underestimated book! Man, I should stop being so judgmental with mysteries. Because it's starting to be my most favorite genre. I really liked this book and how the author made it light and fun.
"Michael had learned the hard way that nothing good came from interfering in the affairs of the afterlife."
6. Kendare Blake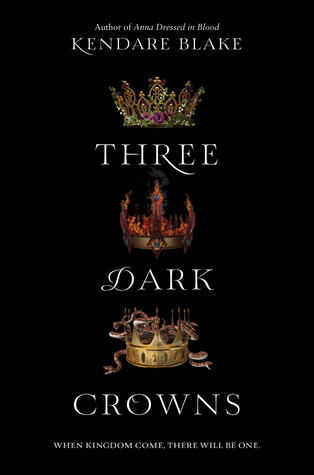 Kendare Blake is one of my favorite authors at the moment. Three Dark Crowns was really great and I can't wait for book two!  I should probably put Anna Dressed in Blood on my top 10 TBR while waiting for the sequel for TDC.
"No one really wishes to be a queen."
7. Ksenia Anske
Ksenia Anske was one of the awesome authors who gave me copies of their books for review. And it was one of the best things ever because not only did I get to discover new stories, I also made friends with some of them online. Her books are just as quirky as her. She has such wild stories with wilder plots and I'm looking forward to more of her stories.
"Suicide is not about bravery."
8. Tiffany McDaniel
Tiffany McDaniel was one of the lovely authors I had the chance of getting to know this 2016. She was lovely and cheery and not at all like the genre of her heartbreaking novel. That's all you have to know.
"The snake has had its victories over me. And in its victories I am no longer sweet nor gentle."
9.  Leisa Rayven
Leisa Rayven sure knows how to break and mend a reader's heart with just two books. This was actually recommended by Goodreads to me, I dunno why.
"Sometimes people put up walls, not only to keep people out, but also to see who cares enough to tear them down."
10. Kody Keplinger
This was one of my summer reads and definitely a "the book was better" thing for me. Sorry, I don't usually say that term but I had to. Reading this made me super excited for the film that after watching it…I was just really disappointed. But the book was fun and great and that's all that matters.
"No matter where you go or what you do to distract yourself, reality catches up with you eventually."
So that's my Top 10 New-To-Me Authors for 2016!
And to all the other wonderful authors out there,
THANK YOU for all the wonderful stories you have made. You are all appreciated & loved.
---
Have you guys read any of the books mentioned above? Who are some of the authors on your list? Comment them below!