This month was definitely full of mysteries probably because of the genres of the books I read) and discounts! I also got to meet a really cool and goofy author.
I read…
The Stranger Game by Cylin Busby
rating: 4/5
Cemetery Tours by Jacqueline Smith
rating: 3.5/5
Before I Fall by Lauren Oliver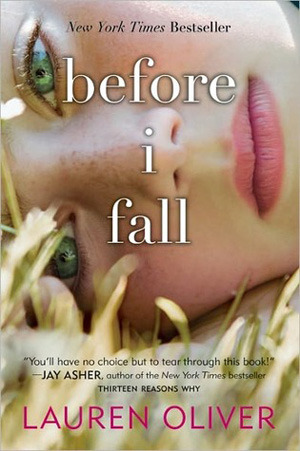 rating: 4.5/5
---
Book Reviews:
Top Ten Tuesdays:
---
I got great books with great discounts!
Click here for the full story.
I think I just met the goofiest author of them all.
Click here for the full story.
---
I got…
The Hunger Games (by Suzanne Collins) set in hardbound, The Demigod Diaries by Rick Riordan and, Batman: The Dark Knight Returns all from Scholastic's Warehouse Sale.
Shiver by Maggie Stiefvater & Freedom by Jonathan Franzen from a book thrift store.
To Kill a Mockingbird by Harper Lee &  The Hound of Baskervilles by Arthur Conan Doyle from my friend Erika.
Bonus:
I won a Miss Peregrine's Home for Peculiar Children hardbound set & Tales of Peculiar from a Bookstagram giveaway! Yay 😍🎉