Remember to have a box of tissues beside you just in case you get the "allergies" when you watch/read any of these.
Top Ten Tuesday is a weekly feature/meme created by The Broke and the Bookish. This week is "Movie Freebie".
I'll be honest, I've watched every single one of these movies and, yes, I shed a tear or two watching them. So I'm quite positive that at least one of the books/films listed here will melt your ice-cold heart.
Or not.
1. A Walk to Remember
Based on Nicholas Sparks' 1999 novel, A Walk To Remember follows the rite of passage of a jaded, aimless high school senior who falls in love with a guileless young woman he and his friends once scorned. The two develop a powerful and inspirational relationship in which they discover truths that take most people a lifetime to learn.
2. Me Before You
Based on Jojo Moyes' 2012 novel, Me Before You is about a young and quirky girl named Louisa "Lou" Clark who moves from one job to the next to help her family make ends meet. Her cheerful attitude is put to the test when she becomes a caregiver for Will Traynor, a wealthy young banker left paralyzed from an accident two years earlier. Will's cynical outlook starts to change when Louisa shows him that life is worth living. As their bond deepens, their lives and hearts change in ways neither one could have imagined.
3. The Notebook
Based on Nicholas Sparks' 1996 novel, The Notebook is about a young couple who fall in love in the 1940s. Their story is narrated from the present day by an elderly man telling the tale to a fellow nursing home resident.
4. The Green Mile
Based on Stephen King's 1996 novel, The Green Mile tells the story of Paul's life as a death row corrections officer during the Great Depression in the United States, and the supernatural events he witnessed.
5. Last Song
Based on Nicholas Sparks' 2009 novel, The Last Song follows a troubled teenager as she reconnects with her estranged father and falls in love during a summer in a quiet Southern United States beach town.
6. Perks of Being a Wallflower

Based on Stephen Chbosky's 1999 novel, The Perks of Being a Wallflower follows a socially awkward teen (Charlie) as he watches life from the sidelines, until two charismatic students become his mentors. Free-spirited Sam and her stepbrother Patrick help Charlie discover the joys of friendship, first love, music and more, while a teacher sparks Charlie's dreams of becoming a writer. However, as his new friends prepare to leave for college, Charlie's inner sadness threatens to shatter his newfound confidence.
7. Forrest Gump
Based on Winston Groom's 1986 novel, Forrest Gump is about the life of Forrest Gump, a slow-witted but kind-hearted, good-natured and athletically prodigious man from Alabama who witnesses, and in some cases influences, some of the defining events of the latter half of the 20th century in the United States; more specifically, the period between Forrest's birth in 1944 and 1982. The film differs substantially from Winston Groom's novel, including Gump's personality and several events that were depicted.
8. The Fault In Our Stars
Based on John Green's 2012 novel, The Fault in Our Stars is about a sixteen-year-old girl (Hazel) with cancer. Hazel is forced by her parents to attend a support group in the "Literal Heart of Jesus" where she subsequently meets and falls in love with 17 year old Augustus Waters, an ex-basketball player and amputee.
9. I am Legend
Based on Richard Matheson's 1965 novel, I am Legend is a story is set in New York City after a virus, which was originally created to cure cancer, has wiped out most of mankind, leaving Neville as the last human in New York, and other than nocturnal mutants. Neville is immune to the virus and he works to develop a cure while defending himself against the hostile mutants.
10. The Lovely Bones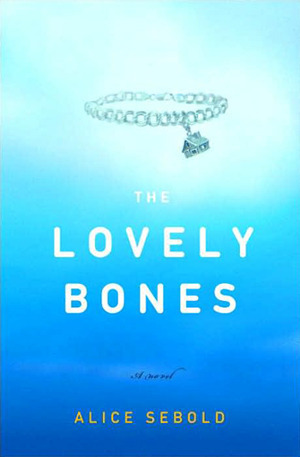 Based on Alice Sebold's 2002 novel, The Lovely Bones is about a brutally murdered 14-year-old girl named Susie Salmon as she watches from heaven over her grief-stricken family–and her killer. As she observes their daily lives, she must balance her thirst for revenge with her desire for her family to heal.