And here I thought October was gonna be dull.
Another month gone…which means it's time for another wrap-up!
Seeing that there were no upcoming events for October (or so I thought), I then continued reading the book everyone warned me about because of the overwhelming feels it contained. Making it okay for me to stay at home and just contemplate what kind of torture I just read.
I read a total of five books and no shame because for someone who had a major reading slump, (I'm looking at you SARAH J MAAS!) I did well.
READ/REREAD:
A Court of Mist and Fury by Sarah J. Maas
Oh. The. Feels.
rating:  
The Jewel by Amy Ewing
Girl needs to ser our her priorities. Smh
rating:  
The White Rose by Amy Ewing
I like where this is going…
rating:  
The Black Key
WHYYY…yes way to go but whyyy
rating:  
Alice's Adventures in Wonderland
I always forget how crazy Wonderland is 😂
rating:  
BOOK HAULS & WHATNOTS
Last month made my wallet cry. I still don't know if they're tears of sadness because I had another book haul or joy because they were all on discounts? 😂
So here's what I hauled this October:
I got myself lots of classics this month thanks to Anvil Publishing's warehouse sale.
My haul from this year's #NBSCutPrice2016 includes these 2 fabulous books from the 50% and 30% section.
Speaking of, we all know that NBS likes to have giveaways on Instagram, right? They have different giveaways almost every month, and I was one of the lucky winners for two of their giveaways this October! Eeep!
Here's some of the prizes I got:
✨✨✨
Thank you National Bookstore! 😘
The last week of October was unexpected. Since it's the first Saturday for Anvil Publishing's Warehouse Sale, me and my friend Pamala (along with her boyfriend) decided to go. I actually went on the 2nd day but I still wanted to join them because, who knows? I might something new 😉. And boy, the people were everywhere! As early as 10am, the people were already lined up outside and ready for battle—err—book shopping. We didn't last long because of the heat and the crowd, so we got our books checked out and left earlier than expected. I didn't find anything new except for Shakespeare's Three Tragedies, the rest were just some more of the classics I found the 2nd day.
We ate lunch and decided to head for BGC because it was also Fullybooked's Halloween ComicFest that day which means FREE COMICS!!! Oh, and there were lots of cosplayers too 😉 we even saw two kids dress up as the twins from Miss Peregrine's Home for Peculiar Children. But since we came in late, there were only few comics left, well, there was only one title to be honest.
Oh well, losers can't be choosers.
But that's okay because by the love of the bookworm fairy (and Fullybooked ofcourse), I found myself a copy of Illuminae and it was 50% off omg 😱💕
But then I also saw Renée Ahdieh's The Wrath and the Dawn for 50% off…
I ended up buying both because: 50% OFF 
now I have another reason to read Illuminae before the year ends 😉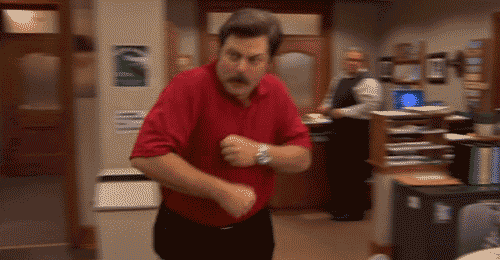 we may have also did a bunch of selfies with our new book hauls #noshame
Pamala got Heir of Fire for 20% off!
There are more selfies but I'd rather not post ALL of them you know 😉
Since it was kind of getting late, we decided to just stop by Fullybooked Glorietta to check out if they still have some comics left (they did and we got 2 each!) and call it a day.
Here are the stuff I got to take home:
Miscellaneous:
I finally got my Hardbound of Thirteen Reasons Why from Bookoutlet (Thanks for the help, Pamalove 😘) and
IT WAS A FRIGGING SIGNED COPY OMG
Fullybooked's version of "folded/dented" is waaaay better than my version of "folded/dented" ❤ ILY Fullybooked
When a sale starts at 10am, you should probably be at the place around 8am. Lol
Sarah J. Maas is an evil genius who should stop playing with our feelings because it's not good for our mental health. #FEYSAND
"If you're not fae, you're not bae." –Saii 😂
Vandalizing the place where your revolutionary leader is working is not the best idea. *wink*
And it doesn't hurt to join giveaways every now and then ✨
It's safe to say that October has been good to me, if not more. And I hope November is just as good.
---
How was yours?
Any hauls from last month? Lemme see! Do link your latest wrap-up/book haul so I can check them out 😉
---