Thank you, Stephen Chbosky. I had no idea I could develop a useful skill while reading your book: Ugly crying in silence.
I saw this tag that was posted by Inah of The Bibliophile Confessions, and decided to do it as well because: TWENTY ONE PILOTS.
⚠ CONTAINS SPOILERS FOR CATCHING FIRE, FANGIRL & WE WERE LIARS ⚠
---
 STRESSED OUT
A popular book that you have wanted to read for a long time that everyone has been talking about?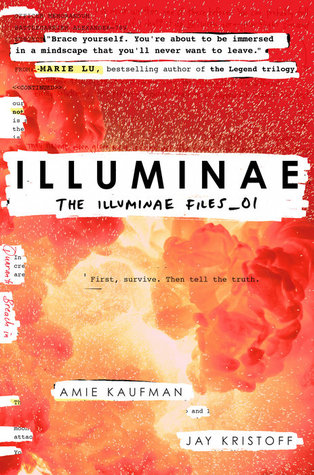 Illuminae by Amie Kauffman & Jay Kristoff
This book has been recommended to me by so many readers, but seeing it on bookstagram was what definitely made me want to read it. If that link doesn't convince you how physically beautiful this book is, I don't know what will. 
THE HYPE OF THIS BOOK WAS EPIC. 50% saying it was amazing and the other 50% saying it was a flop. But one of these days, I'll be able to strike this off my TBR list and find out for myself.
---
CAR RADIO
A book that contained issues you felt you connected to on a personal level
Coraline by Neil Gaiman
Reading this as a kid, it was just another story. But when I got older and reread it, I realized that I was, in some ways, like Coraline.
I mean, who doesn't want to live in a world designed exactly how you like it? But beware, you'll never know it's a trap until it's too late. When you enter a world where everything and everyone agrees with you, it's hard not to stay in it.
---
RIDE
A book/series that you wanted to never end
Aside from Harry Potter?
The Beautiful Creatures Series by Kami Garcia & Margaret Stohl
 I remember reading this whole series in a week. Ah, the good ol' days when I can still read 4-5 books in a week.
Just like Harry Potter, I would love to read more about Ethan, Lena (I'd love to know the extent of her powers) and their chaotic world. And as if hearing my plea, I got the next best thing! A spin-off! And what better character to focus on than the craziest caster in town? 😉 *cough* Ridley *cough*
---
HOLDING ON TO YOU
A book/series that you have loved since your childhood
Nancy Drew by Carolyn Keene
This is the book that started it all for me.
My love for mystery was definitely evident back then. I used to watch CSI with my Mom whenever I can,  and when I discovered Nancy Drew while idling inside one of our local bookstores, I knew I had to read it.
---
TEAR IN MY HEART
A book that made you feel all the emotions
Perks of Being a Wallflower by Stephen Chbosky
This book made me furious (than i already am) at insensitive people, laugh a lot of times, question certain things, it made me love mixtapes…but most of all, this book made me cry. Like, ugly cry.
Thank you, Stephen Chbosky. I had no idea I could develop a useful skill while reading your book: Ugly crying in silence (to avoid waking up my family in the middle of the night).
---
FAIRLY LOCAL
What is your personal favorite underground book/series?
Memoirs of a Teenage Amnesiac by Gabrielle Zevin
UNDERRATED, this book is underrated.
And maybe it's one of the reasons I like it. So underrated that it took me 2 years before getting myself a copy 😂
But it was worth it. The moment I read this book's synopsis, I
had a feeling that I was gonna like it. I was right.
---
ODE TO SLEEP
A book that was full of twists and turns and kept you on the edge of your seat
Catching Fire by Suzanne Collins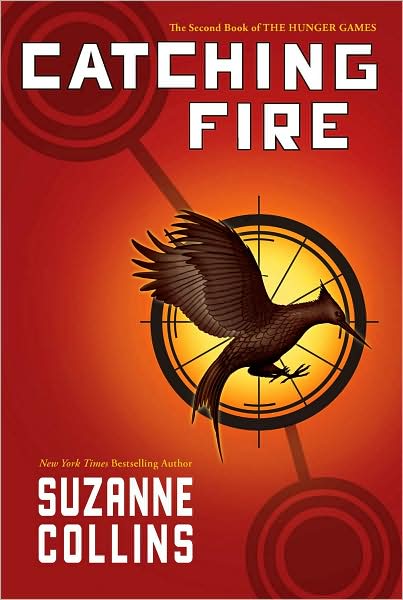 Probably the best book out of the series for me. Catching Fire did not disappoint with it's twists and turns. From bringing the chosen victors back to the arena, figuring out how the arena works, the deaths, the surprising allies, up until the start of the rebellion that will change their lives forever,
Catching Fire was indeed a book that kept me on the edge of my seat. And the movie's just as good might I add 😉
---
GONER
A book character that you fell in love with from the beginning
Levi of Fangirl by Rainbow Rowel
It only took me a chapter to like Levi. There's nothing to hate, really. He wasn't "the hot guy"or "the bad boy with a heart of gold", he was a college student/Starbucks barista with great socializing skills. Lol
And him being too real was what made me like & hate Rainbow Rowell all at the same time. *sigh*
---
MIGRAINE
One book that gave you a headache to read
We Were Liars by E.Lockhart
This book gave me a headache as bad as Cady's.
The thing is, I think the way they promoted the book (blurbs and whatnot) was to blame. It was like, "PLOT TWIST! PLOT TWIST! COME GET YOUR PLOT TWIST! This book has a plot twist you'll never see coming!" and we started reading it being aware that a plot twist is coming and it might just be around the corner, and then…BAM! Nope not yet. So you read a few pages more…BA-nope. Still not the plot twist. See my point? You can never truly enjoy a book when all you can think about is when the plot twist is gonna surprise you, you're gonna dive into this novel and keep theorizing every small detail you can just to discover the "twist" before it surprises you. And not only will it make the book's pacing slow for you, but it will also ruin the book's premise.
---
WE DON'T BELIEVE WHAT'S ON TV
A book that you love that most people seem to hate
Panic by Lauren Oliver
As much as I respect every reader's opinion about a book, I can't seem to figure out why a lot of readers see this book as boring, flat, messy & A RIP-OFF! I mean, come on. We know better than to use that word to describe a book. We all know that, yes, some stories will remind us of other stories, but we also know that no book is completely the same. So I stand by what I said the first time I read Panic:
"It's an insanely good & underrated book!"
---
So there you go! And, like Inah, I have no idea who to tag as well so everyone who feels like doing this book tag is tagged! 😂
---
And also,