A wizard for a week? Or a millionaire for a month?
Hey-oh!

So I was nominated by the amazing Flavia (THANK YOU) for the Liebster award! Yay!
RULES:
Thank the person who nominated you 😉
Answer the questions given to you.
Nominate up to 11 other bloggers yourself (preferably those with fewer than 500 followers, this is a newbie award)
Provide those bloggers with 11 questions of your own for them to answer.
Notify them through email or social media. Aaaand
Don't forget to put the Liebster Award sticker on your blog!

Q&A:
If you could switch lives with any fictional character from a book, who would it be? Why?
Lena Duchannes from the Beautiful Creatures series.
I would love to live in her shoes. Powers and all, and the people surrounding her are just as awesome as her powers.
She has the most supportive and tight family & friends who are always there to back her up in any way they can. Even Ridley!
And of course, Ethan, someone who literally died and lived for her. Talk about relationship goals.
Do you have to listen to specific playlists when reading a particular kind of book?
Not anymore. I tried it a couple of times, but it didn't work for me. I usually listen to/make playlists after I read a book.
Do you prefer to read in silence, or surrounded by music or noise?
SILENCE.
If you could forget a book, just so you could read and experience it all over again, which book would it be?
Harry Potter
Do you prefer paperbacks or hardcovers? Why?
Hardcovers, they make sure the bottom part of pages don't get dirty when you put them on the shelves. They're not as easy to carry around outside like paperbacks but there's a 99% chance your book won't get torn in the bag/wrinkly.
Plus: hardcovers usually have something special when you turn your dust jacket, or a symbol/signature of the author on the cover.
What is your favourite location/place to read? (eg. your room, a cafe, the park?)
anywhere with a couch really
How long have you been blogging for?
I've only been blogging for a month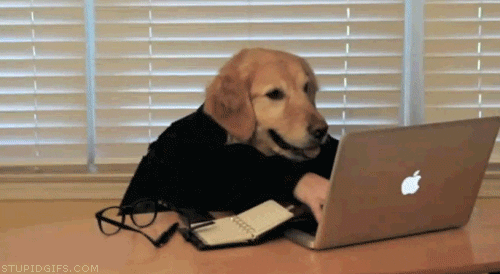 I think my sister is starting to get tired of me always babbling about books. So why not babble about them in the internet?
Have you ever read a book in a language other than English?
Yes
Do you travel with your books? Or do you prefer to leave them safely at home when you travel?
Traveling with books. You'll never know when a perfect reading opportunity might strike. Or a book photo shoot for your bookstagram
What is your favourite snack for when you're reading?
Pancakes and some coffee.
 
Because breakfast is the best food any time of the day 😉
AND MY NOMINEES ARE:
Note: I had no way of making sure that some of these have 500 followers or less.
MY 11 QUESTIONS FOR THE NOMINEES:
Would you rather spend the rest of your life with your book boyfriend/girlfriend in real life OR spend the rest of your life inside your favorite book world without any significant other?
Hogsmeade or Diagon Alley?
What's your top 3 one-liners from your favorite books?
A wizard for a week? Or a millionaire for a month?
Pick a book & a food chain that would compliment each other.
If you can take all the characters from a book and place them inside a TV series, what book would it be & what world/TV show?
Reading indoors or outdoors?
Dramione or Harmione?
SLEEP, MARRY, KILL:
Finnick Odair
Fred Weasley
Augustus Waters
     10. Pick an author from the list who will write your LOVE story:
Colleen Hoover
John Green
Sarah J Maas
Kiera Cass
Stephanie Perkins
Rainbow Rowell
or
     11. And the most important question: PANCAKES or WAFFLES? 😂
Do tell me in the comments below when you have published your Liebster award post 😊 I'd love to read all of your answers!