What do you think happens when bookworms unite?
Well, I happen to know the answer to that. Because you see, 2 weeks ago, I attended my very first Bookworms Unite PH!
It didn't feel like my first with all the chatting and hugging though. Imagine getting to rant about all your bookish feels (we always do it online) to real people for an entire afternoon.
I met readers, bloggers and some booktubers whom I have been stalking for quite some time now. 😂 Some of my friends were there as well, and also some bookworms whom I have met during book signings, and some via Twitter. I'm glad to finally put a face to those usernames/URLs.
GAMES!!!
The organizers outdid themselves with the games. Seriously. They prepared lots of games for us to stress over enjoy.
We played the following:
Word Soup from Hell (totally lived up to its name) where we are given 3 minutes to find 3 literary words. DO NOT BE FOOLED BY THE NUMBERS.
I lost when I only got 3 because the original rules were 5 words but then Miel had a change of heart,
so to be fair, I got the chance to play again. Alas, I got 2. #whatisluck
The Words Turned Upside Down (or you can also call it Word Jumble from hell, because thats what it is 😂) where we have to guess the COMPLETE NAMES of the book characters in front of us. The only clue will be the book cover and their names in jumbled form.
Our literary knowledge was definitely put to the test!
But ofcourse, with difficult games comes awesome book prizes 😂
We also did group games like the Trivia Challenge. Where we had to group ourselves in 3s and think of a team name to shout when the games begin.
WE WON FIRST PLACE! 🎉🎉🎉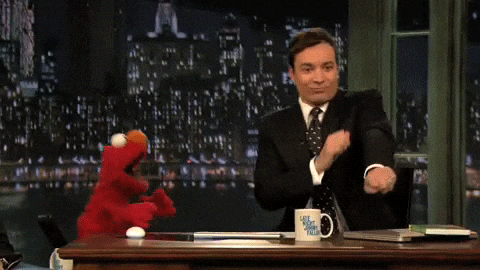 We then preceded to the next game, which was Cover Guess. I thought I knew a lot of book covers, booooy was I wrong.
But that's okay, we still managed to place 5th. 😅
Last but not the least, we played Literary Bingo, wherein we had to let the other bibliophiles sign the boxed categories on our card (but only if they've really done it). The prize for this one definitely perked up every bookworm's ears that was in the café. But, alas, I lost. Kim definitely has some tricks up her sleeves. She was the ultimate winner that day!
We then move on to…
The 76th Hunger Games Book Blind Date!!!
The only rule for this activity was that we can only take the same amount of books we brought for the activity…and so on the count of 3, we grab our "dates".
For me, this was actually the highlight of the event. LOL
And with all the games and blind dates, here is my
BOOKHAUL!!!
The Last Thirteen – The book I won from the Trivia Challenge.
Beware That Girl – The book I won from the Cover Guess.
Harry Potter and The Deathly Hallows & Along for the Ride – My book blind dates from JM!
Station Eleven & What We See When We Read – My book blind dates from Fullybooked!
The Unexpected Everything – This was given to me by my good ol' friend who was one of the winners for Word Soup from Hell. Thank you Godwin!
Tell Me Three Things – The book I won from the Twitter Chat the night before.
The Water Knife – The book I got for the raffle.
Pretty Sly, Catherine, and Vampire Academy – Some of the books that were up for grabs after the meetup was over.
SWAGS !!!
What's a meet up without the hosts?
THANK YOU! To the awesome people behind this event. Without your hardwork and efforts, this would not have been possible.
(L-R) Raffy, Miel, Dianne, Inah, Hazel, Faye (who was both our host and photographer) and JM.
THANK YOU! To our generous sponsors, Penguin Random House, Simon & Schuster Philippines, Scholastic Philippines and FullyBooked (I got 2 blind dates from you guys! 😘). And Tweedle Book Cafe for housing us in.
Experiencing such a gloomy weather the week before the event made me reluctant to come, but I sure am happy that I didn't let my hesitations get the better of me.
©Faye
Spending my afternoon in a place filled with books and booknerds was tons of fun. No regrets.
It was raining books (and bookworms) indeed.